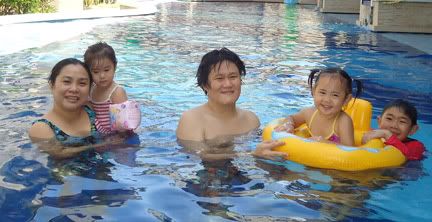 This is an anecdotal guide that we applied on Dindin and we noticed good results. You see, from the very beginning, we intended to homeschool Dindin for a variety of reasons. But many people keep on discouraging us and one of the disadvantages that they told us of is the lack of social skills. Read: Plans to Homeschool Dindin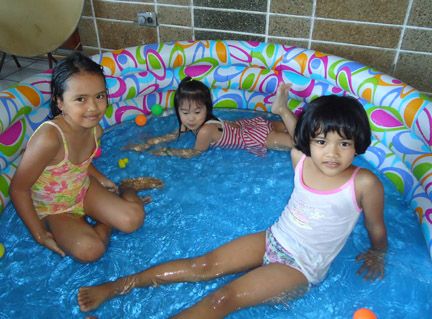 Here is a simple guide in improving the socialization skills of your child, whether homeschooling or not.
1. Remember the word "social". It means the involvement of other people. Most people think that homeschooling also means cooping children up in the bedroom or the home without giving them social interaction. That should not be the case.
2. Parents should create opportunities of socialization for their children. We hold play dates with other families who have little children. We would set aside a date, have a potluck dinner, then we the parents talk while the kids have supervised play time. We would have wanted to do this more often if our schedules allow.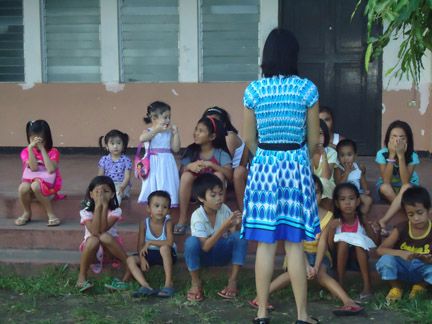 3. Make use of existing situations where your child can have associations. For example, there are Sunday School, Children's Choir, and the once a year DVBS in local churches. As much as we can, we let Dindin attend them. It is just unfortunate that we cannot go every week because we are also busy or can't wake up early.
4. Bring your child to social gatherings where they can have social interaction while homeschooling in Bacolod. We do not have a babysitter so we take Dindin to almost every function that she is allowed. While most of the time only the adults are there, there are also occasions when some parents would bring along their kids so Dindin gets to play. During sit-down dinners, we would request for a high chair from the restaurant so Dindin can join in the meal. She gets to interact with both adults and kids alike on different occasions.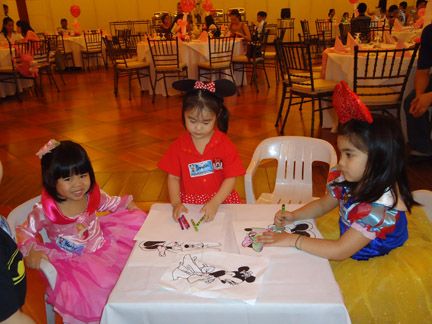 5. Attend kiddie parties. These could be birthday parties, Easter parties, or Christmas parties. It is just so fun because kids get exposed to the colorful decorations, get to join in the games, play with other kids and of course, win prizes! They do not just learn a lot from the exposure, they interact with other kids! What a fun way to learn!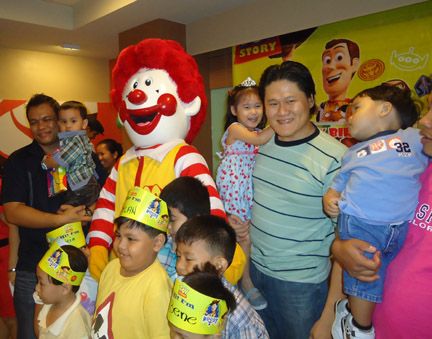 6. Organize outreach activities. These will expose your kids to the "other side" of the society. Let them experience giving to others through these opportunities. Sometimes, when we go to the park, we bring some packed snacks that we give out to the children of the vendors. Then we teach them to put the empty bags inside the waste can.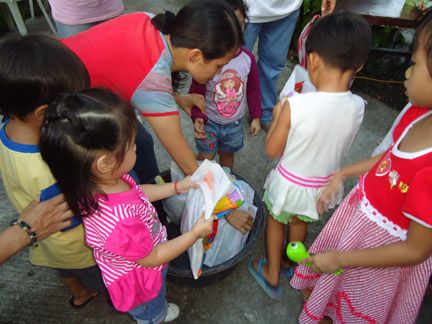 7. Go on outings with other people. A trip to a nature or wildlife reserve would be a highly educational and fun trip for your little ones. Just be prepared with your necessities like mosquito repellents, extra clothes, snacks, and water so that your little ones are comfortable.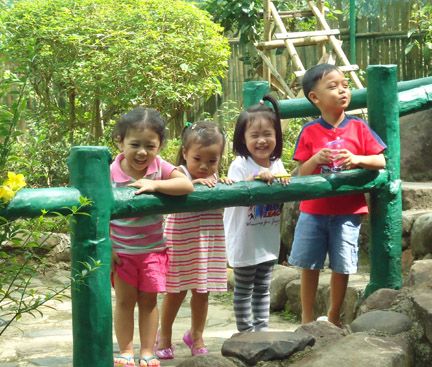 Do these things work? They sure do! At 3 years old, we sent Dindin to summer class and by the time she set foot in the classroom, she totally forgot about me. No crying and no separation anxiety. She was well adjusted and did not have problems with playing with others. She was ready for school.
So homeschooling does not mean that kids will become unsociable or worse, anti-social. It depends upon us parents to open doors of opportunities for them. Now my problem about the homeschool set up is no longer the social issue but rather if I am competent enough to be Dindin's teacher. hehe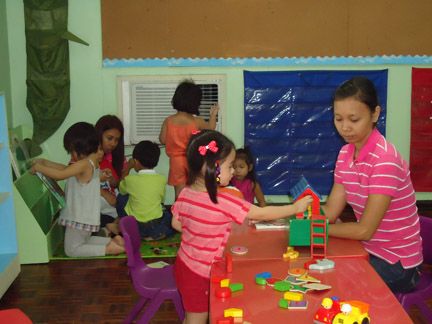 What is separation anxiety?
According to wikipedia.org, "Separation anxiety disorder is a psychological condition in which an individual experiences excessive anxiety regarding separation from home or from people to whom the individual has a strong emotional attachment (e.g. a parent, grandparents, and/or siblings)."