Nagoya is a city in Japan that truly comes to life in the autumn season, offering a delightful mix of natural beauty, cultural attractions, and delicious cuisine. Whether you're a nature enthusiast, a history buff, or a food lover, Nagoya has something special in store for you during this enchanting season. Plan your trip for an epic autumn in Nagoya and experience the magic for yourself!
Special thanks to Sun Life Philippines for letting us tag along in this epic Macaulay Club in Nagoya trip! This is the incentive trip for the qualifiers of the prestigious Sun Life Macaulay International.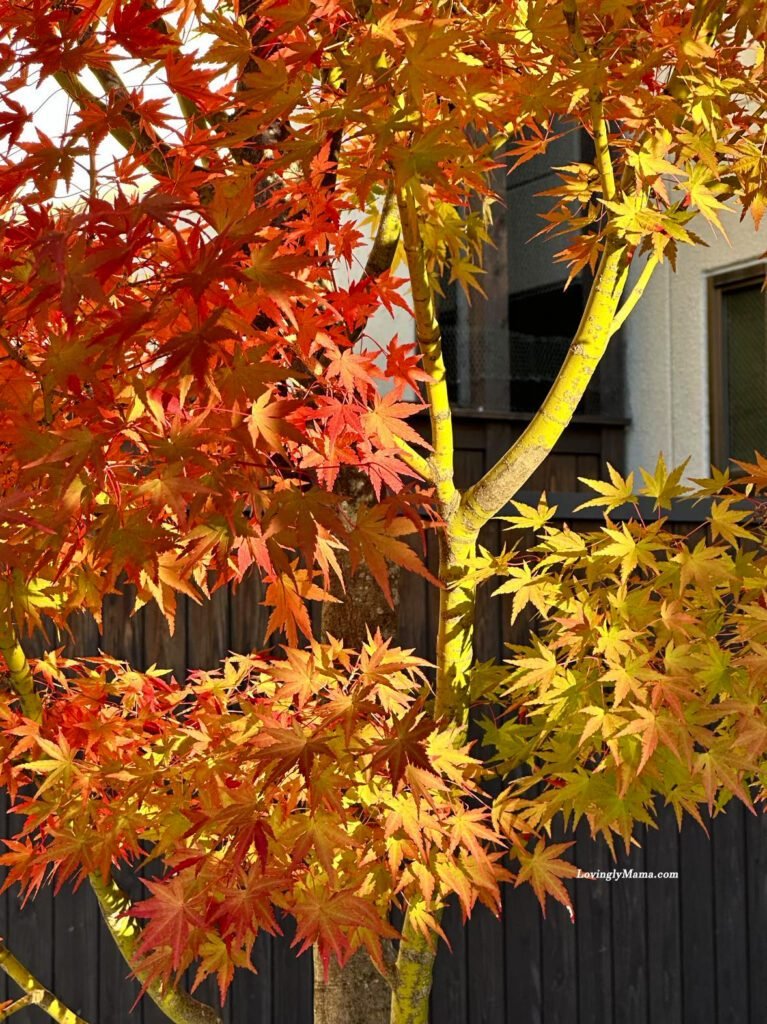 Enchanting Autumn in Nagoya: See the Autumn Foliage
Autumn in Nagoya is a sight to behold. The city boasts a range of stunning parks and gardens that burst into a foliage riot of reds, yellows, and oranges during the fall season. Nagoya is in Aichi prefecture, which is also known as the Home of Toyota.
Some of the must-visit places for autumn foliage include:
Nagoya Castle
The iconic Nagoya Castle is surrounded by a magnificent moat and gardens that become a kaleidoscope of colors in the fall. It was constructed by the Owari Domain in 1612 during the Edo period, standing on the site of an earlier castle of the Oda clan in the Sengoku period.
Location: 1-1 Honmaru, Naka Ward, Nagoya, Aichi 460-0031, Japan
Tokugawaen Park
The Tokugawaen Park, also known as Tokugawa Garden, is a historic Japanese garden located in Nagoya, Aichi Prefecture, Japan. This picturesque garden is renowned for its exquisite design and rich cultural heritage. Originally built during the Edo period, in the 17th century, it was commissioned by the Tokugawa clan, who were influential feudal lords of the time.
Location: 1001 Tokugawacho, Higashi-ku, Nagoya 461-0023 Aichi Prefecture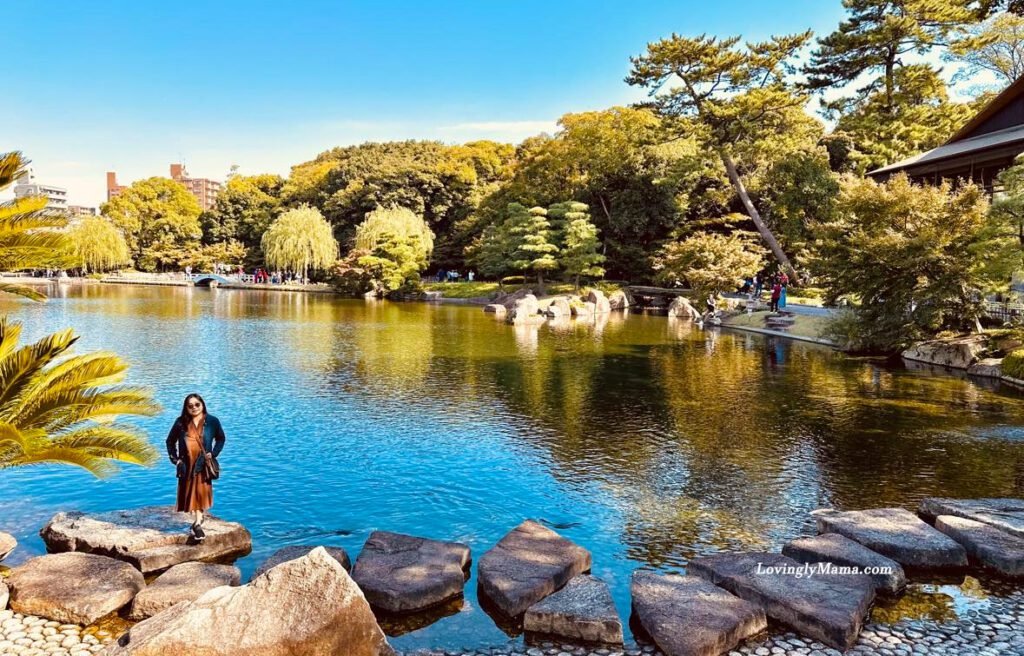 Shirakawa Park
The Shirakawa Park is situated in central Nagoya and about a 10-minute walk from our hotel, Courtyard by Marriott Nagoya. It is the site of several of the city's most important attractions, namely the Nagoya City Science Museum and the Nagoya City Art Museum. It has a beautiful fountain and so many wonderful flowers and trees that were already starting to turn in different shades when we were there.
Location: 2-chōme-17 Sakae, Naka Ward
Atsuta Shrine
This historic Shinto shrine features old-growth trees that create a serene and picturesque backdrop for autumn walks. It is traditionally believed to have been established during the reign of Emperor Keikō located in Atsuta-ku. You can stroll around, get on a reflective mode, or just take photos. Just be considerate of the people who are doing their prayer time here. Also, no pictures of the temple grounds up close.
Location: 1 Chome-1-1 Jingu, Atsuta Ward, Nagoya, Aichi 456-8585, Japan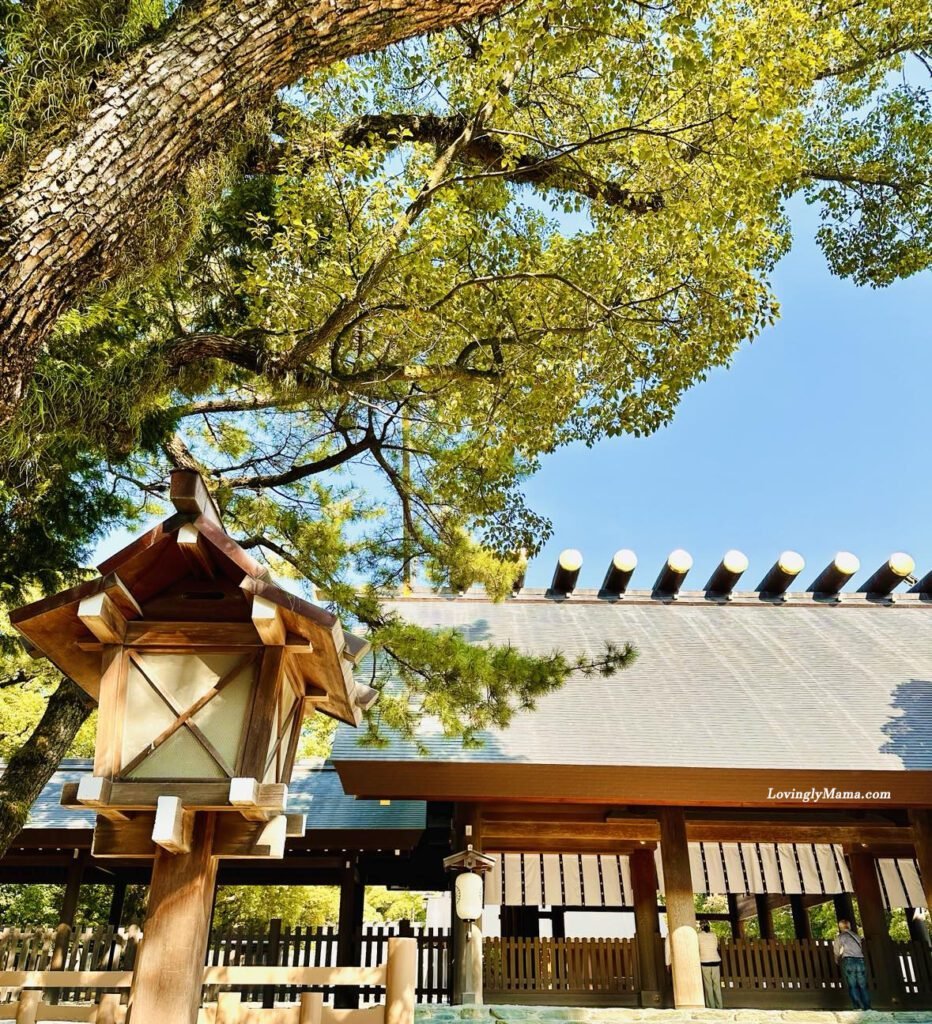 Seasonal Event
Nabana no Sato
Literally meaning "Flower Garden" in English, the Nabana no Sato is a landscaped flower field with colorful blooms, nighttime displays of LED lighting, and lots of dining options. During autumn, it features a lights exhibition and this year it is Illumination 2023. There are many gift shops, too.
Location: 511-1144 Mie, Kuwana, Nagashimacho Komae
Explore the Quaint Side of Nagoya
Nagoya is the capital of Japan's Aichi Prefecture–a manufacturing and shipping hub in central Honshu. This is where you will find the Toyota Museum. It is modern but quaint and not as fast-paced as Osaka or Tokyo. So beautiful during autumn, it is a lovely destination to unwind and recharge, but with all the modern amenities that you can ask for to make your stay as pleasant as possible.
It is also where you can explore the charm of Old World Japan.
Takayama Old Street
These are quaint, Edo-period streets lined with traditional merchant houses, restaurants, shops, and breweries. To complete the experience, you may want to walk around in a kimono.
20 Kamisannomachi, Takayama, Gifu 506-0846, Japan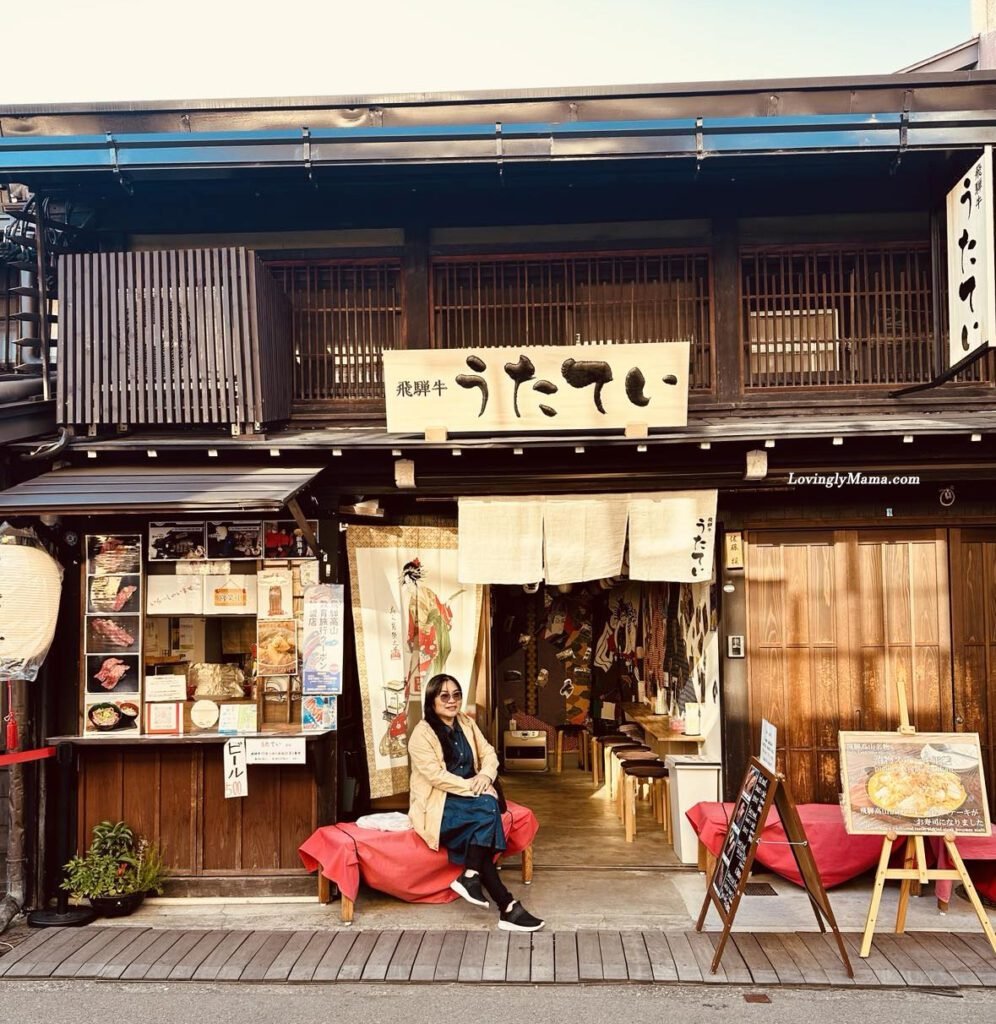 Shirakawa-gō
The Shirakawa-gō is a small, traditional village showcasing a building style known as gasshō-zukuri. The thatch-roof houses do not have metal nails or screws. These are old houses of the non-samurai group, composed of farmers, artisans, and merchants. It is now one of UNESCO's World Heritage Sites.
Ono District, Gifu Prefecture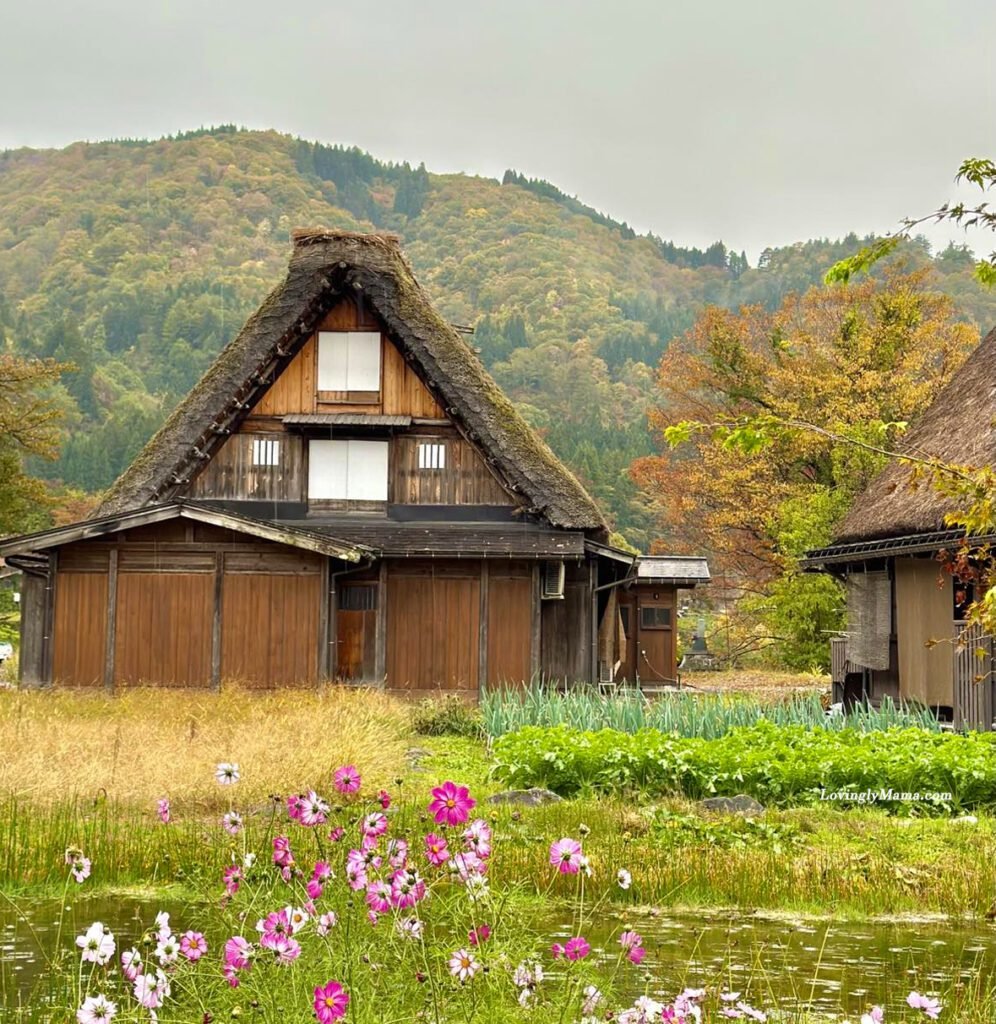 Fall Fashion: What to Wear During Autumn in Nagoya
From the end of October to November, temperatures in Nagoya are between 7° to 23°, with occasional rains. If you have destinations in the mountainside, like the Shirakawa-gō, it is best to bring a small umbrella in order to be prepared for light rains.
It depends upon your resistance to cold, but usually, thermal underwear is not necessary during this time. Long dresses with tights or pants and lined jackets or cardigans with comfortable shoes are recommended. You may want to add some color to your outfit with a scarf. If you wear slip-ons, you may choose one that you can wear thick socks with.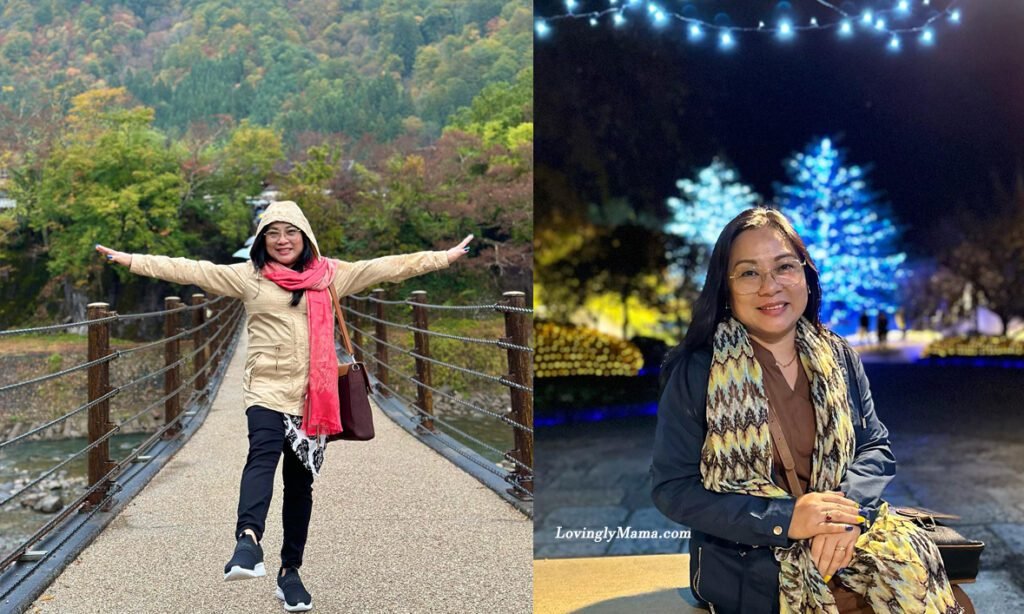 Visas and tours arranged by:
World Destinations Travel Corp.
UG6 Alfaro Place, 146 Leviste Street,
Salcedo Village, Makati City, Philippines
FB: https://www.facebook.com/world.destinations/
Please follow and like us: