Nagoya City is a vibrant and bustling city in the Aichi Prefecture in central Japan. It boasts a unique blend of history, culture, and modernity. Nestled within this dynamic cityscape is the modern Courtyard by Marriott Nagoya, which stands tall for comfort and convenience in the middle of the city. It only opened in 2022, which explains the modern take on the design, but with a regionalistic feel. We were privileged to join the epic Sun Life Macaulay Club tour of Nagoya and we comfortably stayed in this business hotel for six (6) nights, provided with amenities that we needed for a wonderful stay.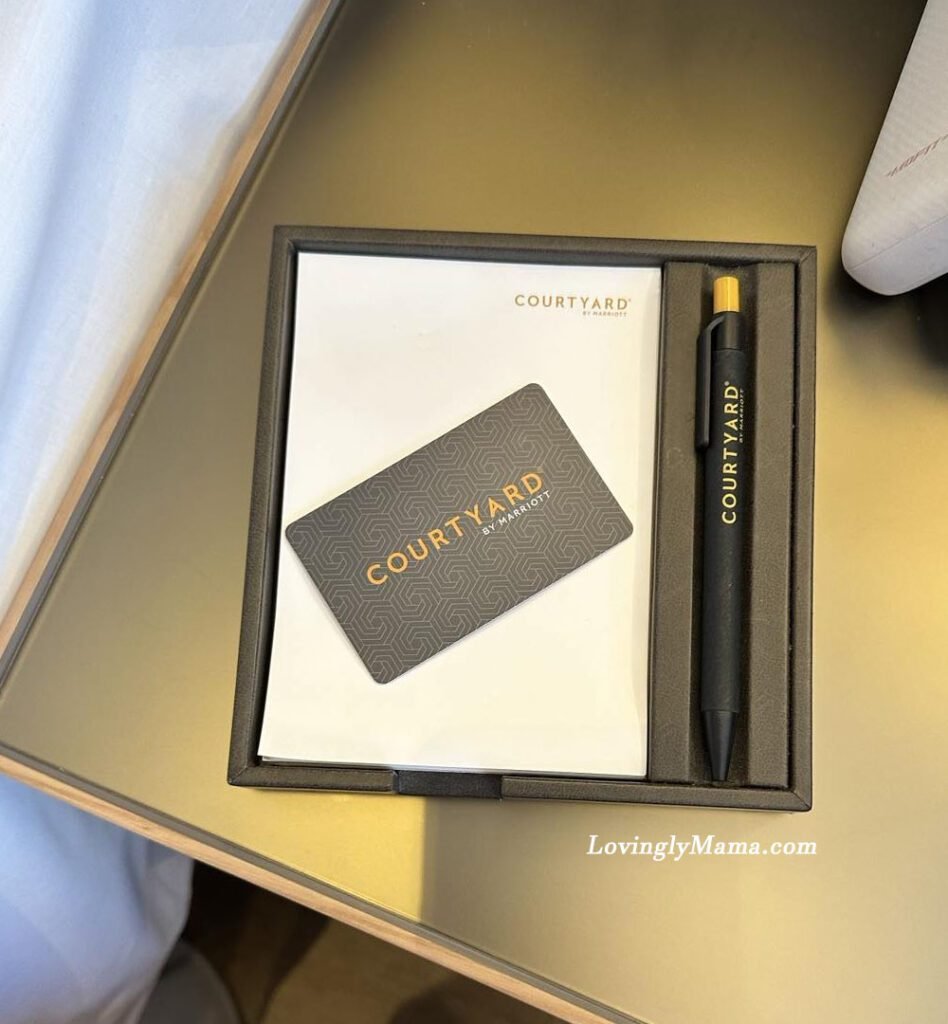 The Ideal Location of Courtyard by Marriott Nagoya
Courtyard by Marriott Nagoya is situated in a prime location, making it a perfect choice for both business and leisure travelers because it is near important places and access points. Situated just minutes away from Nagoya Station, one of Japan's major transportation hubs, guests can easily access the city's attractions, business districts, and cultural landmarks. Moreover, the hotel's strategic location provides travelers with a great starting point for exploring famous sites, such as the Nagoya Castle and the Osu Kannon Temple, which are both lovely during autumn in Nagoya.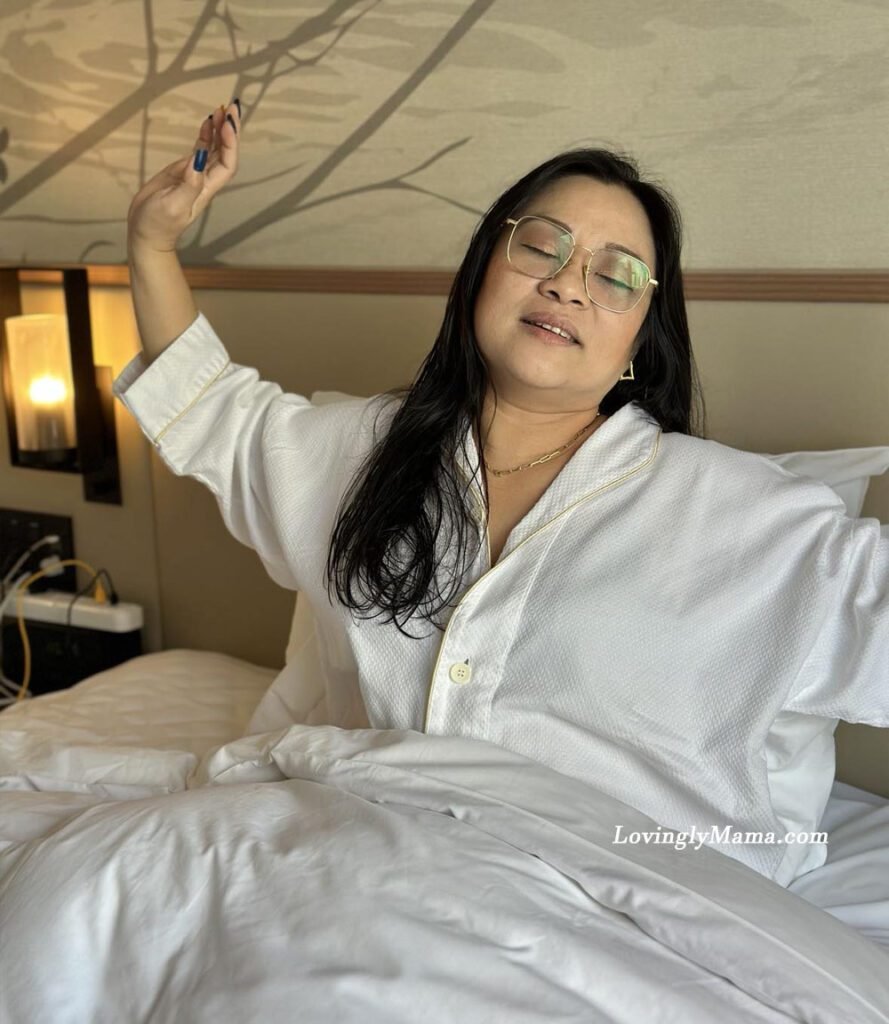 We had free time during our first night so my fellow blogger, Mommy Gel, and I dared venture to walk around and find a dining spot. The city is so peaceful at night, with only a few people walking or biking. Enjoying the cool air, we could not help but comment on how clean the roads were and how the cool, night air feels crisp and clean.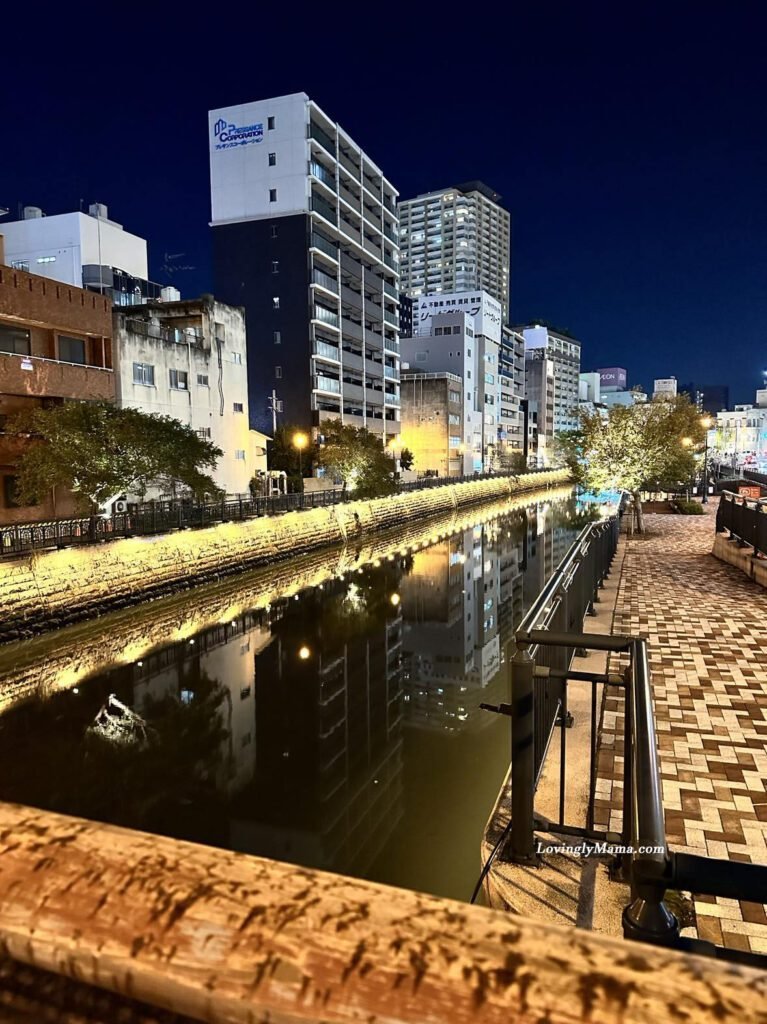 Across the hotel is where Hori River, a.k.a. "Mother River", passes through. This man-made river dates back 400 years and is used to transport goods to the city. It is more than 16 kilometers long and from where we were, the water is clean and doesn't smell of anything. It's nice to stroll around here and have a photo opp because of the pleasant surroundings.
Modern and Comfortable Accommodations
Courtyard by Marriott Nagoya offers a range of well-appointed rooms and suites. We stayed in the Deluxe Twin Room on the 7th floor with very comfortable beds. According to their website, the beds feature "deluxe bedding made from Arimatsu Shibori–Nagoya's traditional dyed cloth." It was just so comfortable that on our last night, I couldn't help but look tenderly at my bed and pillows and say goodbye to them.
Our room, which echoes around the hotel, has Japanese aesthetics and "artwork inspired by the Hori River." The muted tones proved very relaxing for me. Each room also features contemporary amenities like a flat-screen TV, a coffee station with Nespresso machine, and a workstation. Due to the cold weather, I was able to use the water heater a lot of times–as I preferred to drink hot water for the benefit of my throat and tummy.
Note: The hotel provided us with two bottles of drinking water every day. But I drink a lot so I asked if they could provide me with a pitcher of drinking water instead. The front office informed me that tap water in Japan is actually potable. (I am like WHOA!) Mind you, their water doesn't have a chemical smell or taste, so I have been heating water from the tap from then on.
While we only stayed in a Deluxe room, it had a bathtub. Bath salts were provided, too. Toiletries are ample (in big bottles) and I discovered that the shampoo and conditioner they provided was well-suited for my hair in the rather cool autumn weather.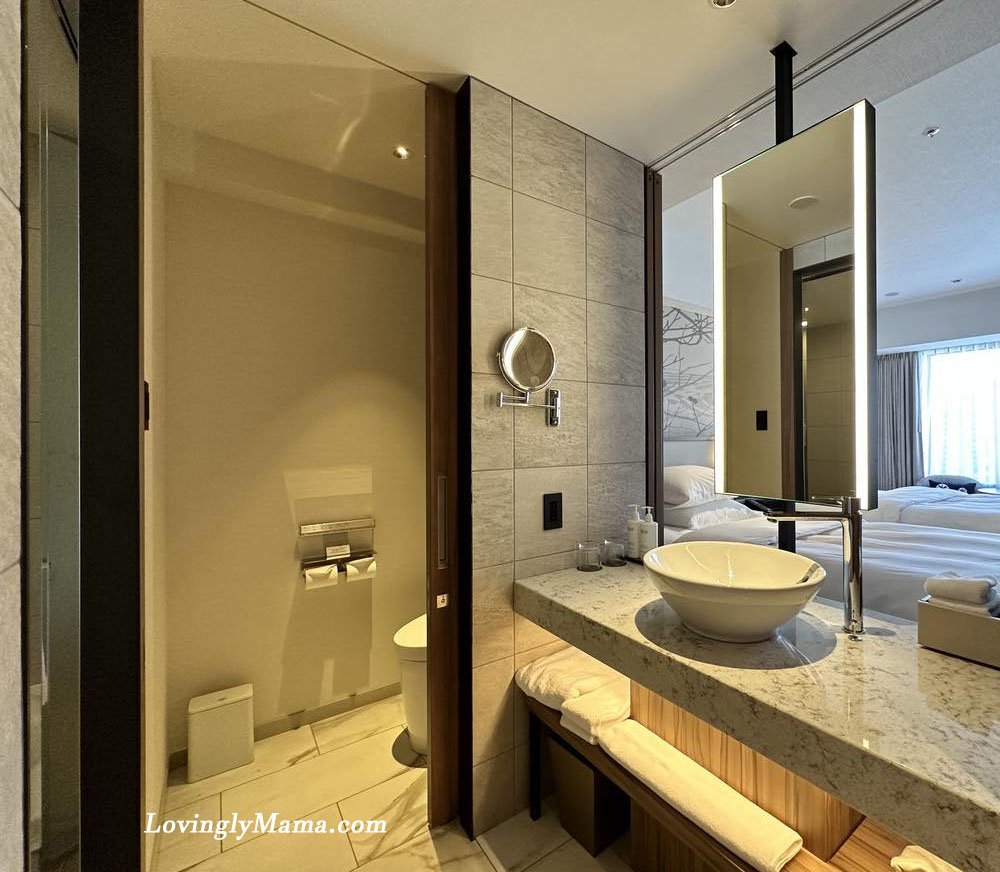 Fitness
Staying true to the Marriott brand, Courtyard by Marriott Nagoya is committed to the well-being of its guests. The hotel features a fitness center with modern equipment, allowing guests to stay active and maintain their fitness routines while traveling. Of course, I didn't have time for this anymore, as we left the hotel early and came back in the evenings, too tired to do anything else.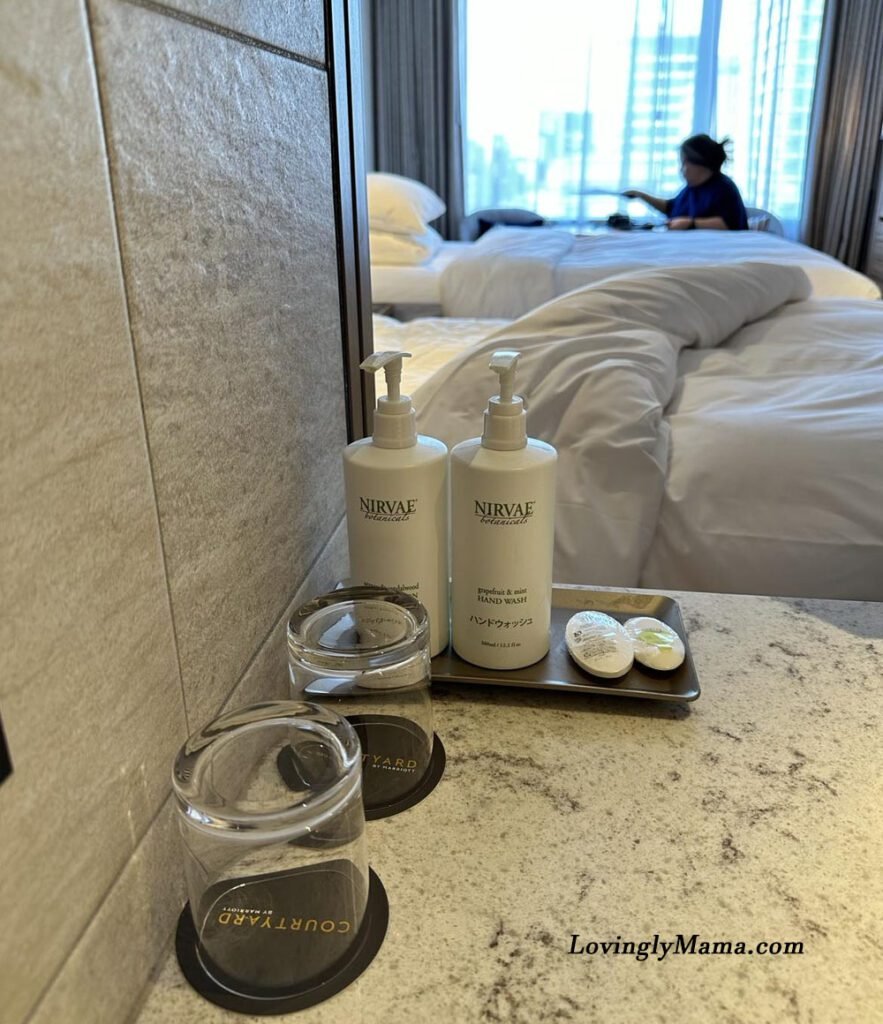 Dining Excellence
The hotel has several dining options, including the Brasserie which serves delectable international cuisine, and the Roof Bar, which offers panoramic views of the city and a wide selection of beverages. We enjoyed the daily breakfast buffet that had the usual fare we are used to in Philippine hotels, including Courtyard by Marriott Iloilo. But what made the spread unique would be the incorporation of Japanese elements, such as unagi omelet, kishimen noodles, and smoked salmon. Fresh and candied fruits were also abundant. But one thing that I noticed, they are more into serving fresh food. They also don't use a lot of cooking oil, which is actually very healthy.
Nearby Dining Experiences
If you don't want hotel food, you can easily explore local fare from the many Japanese restaurants dotting the area. These are among the ones we tried. For convenience, there are bento meals and microwavable ramen bowls in nearby 7-11 and Family Mart branches, as well as the shopping center Don Quixote, all located across the hotel.
Terrasse Nayabashi Food Court. Located just across the hotel, you can find an assortment of fast food that is really affordable. Ramen and karaage for the win!
Sekai no Yamachan. About a block away from Courtyard by Marriott Nagoya, they are open till late, which was convenient because our tours also ended up late. It is famous for the Maboroshino Tebasaki, which are peppery fried chicken wings. We had spicy soba, the traditional Japanese rice with seaweed and scallions, and some gyoza. You can grab a beer with your chicken wings here, too.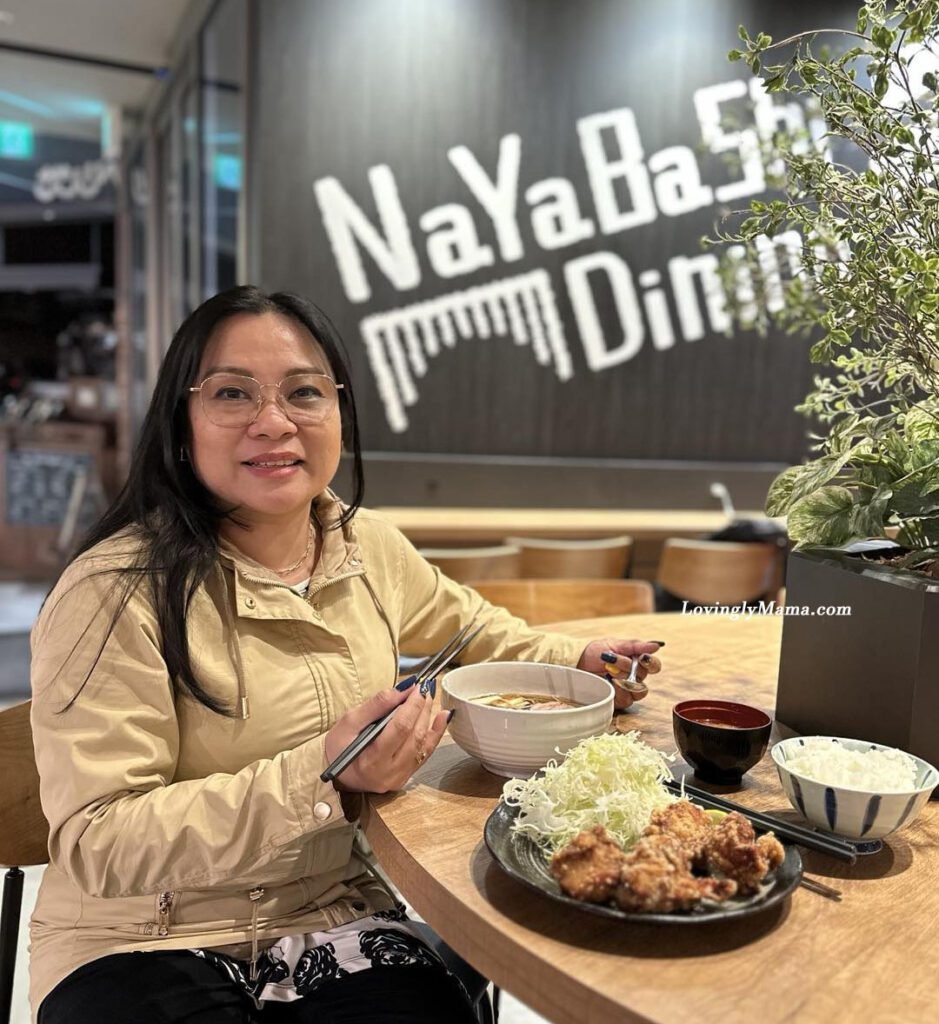 Ichiran. This is a very famous ramen bar known for its Classic Tonkotsu Ramen. It is located in the Nagoya Sakae Commercial District and about a 20-minute walk from the hotel. The place is small and the diners had to order from a machine and sit individually in dining booths. So yummy and comforting–perfect for the cold autumn evening!
Hakoya Sakae Fushimi. This is where we had our first Japanese meal! Known for its fresh seafood and classic Japanese dishes like karaage (fried chicken) and juicy pork katsu, this is where we had melt-in-mouth sashimi.
Royal International. This is a unique place: a shabu-shabu restaurant above a jewelry store. The place is huge, as it was able to comfortably sit the 200-strong delegation of the Sun Life Macaulay Club, plus it still had space for other diners. Their shabu-shabu broth is light and seafood base while their Japanese rice comes with curry sauce (optional). Unique combination and the ingredients are undeniably fresh!
Nearby Attractions
What's nice about Courtyard by Marriott is that guests can easily explore Nagoya's attractions. For one, the Nagoya Sakae Commercial District and Shirakawa Park (where the Nagoya City Science Museum and the Nagoya City Art Museum are located) are just walking distance from the hotel. Meanwhile, the Atsuta Shrine and the thriving Osu shopping district are also very near. You can ask the concierge for help with transportation arrangements. Also, don't miss the opportunity to visit the Toyota Commemorative Museum of Industry and Technology–after all, Nagoya is dubbed as the home of Toyota.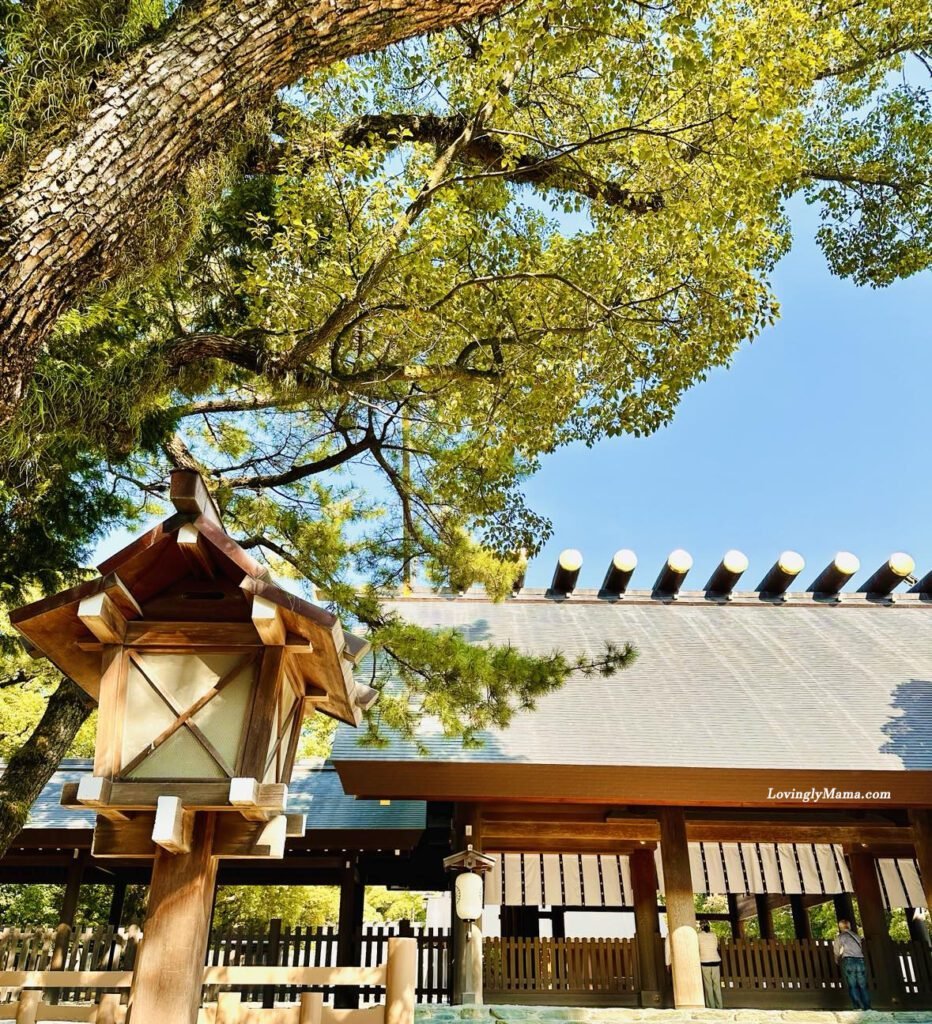 Highly Recommended
Courtyard by Marriott Nagoya is a perfect choice for travelers seeking an unforgettable experience in Nagoya. With its ideal location, modern amenities, delectable dining options, and a commitment to guest satisfaction, this hotel offers a memorable stay for both business and leisure travelers. I am totally grateful that Sun Life Philippines chose Courtyard by Marriott Nagoya to be our home for a week during our visit to this lovely city. It did provide an exceptional blend of comfort and convenience.
Contact Details
Courtyard by Marriott Nagoya
1 Chome-17-6 Sakae, Naka Ward, Nagoya, Aichi 460-0008, Japan
+81 52-228-2220
Please follow and like us: