How time flies indeed! I remember when Mang Inasal was a new company back then, selling mostly chicken inasal here in Western Visayas. Fast forward to today, it is now a very strong restaurant brand that still features ihaw-sarap favorites as its main product. But it has also grown to serve so many dishes, including short orders, fiesta meals, and iced desserts. Available all over the country, it is just so easy to hold celebrations, especially since now, they offer family sizes and the now sought-after Mang Inasal fiesta meals. We experienced just that during our last birthday celebration. Read more.
Easy Pinoy Celebrations with Mang Inasal Fiesta Meals
We Pinoys love our grilled dishes, such as chicken inasal and pork barbecue. Moreover, we also love our rice, which is our staple food. Mang Inasal understands that so they came up with Fiesta Meals which can delightfully serve up to 8 persons.
Choose from any one of these:
Pecho Fiesta Meal
Paa Fiesta Meal
Palabok Fiesta Meal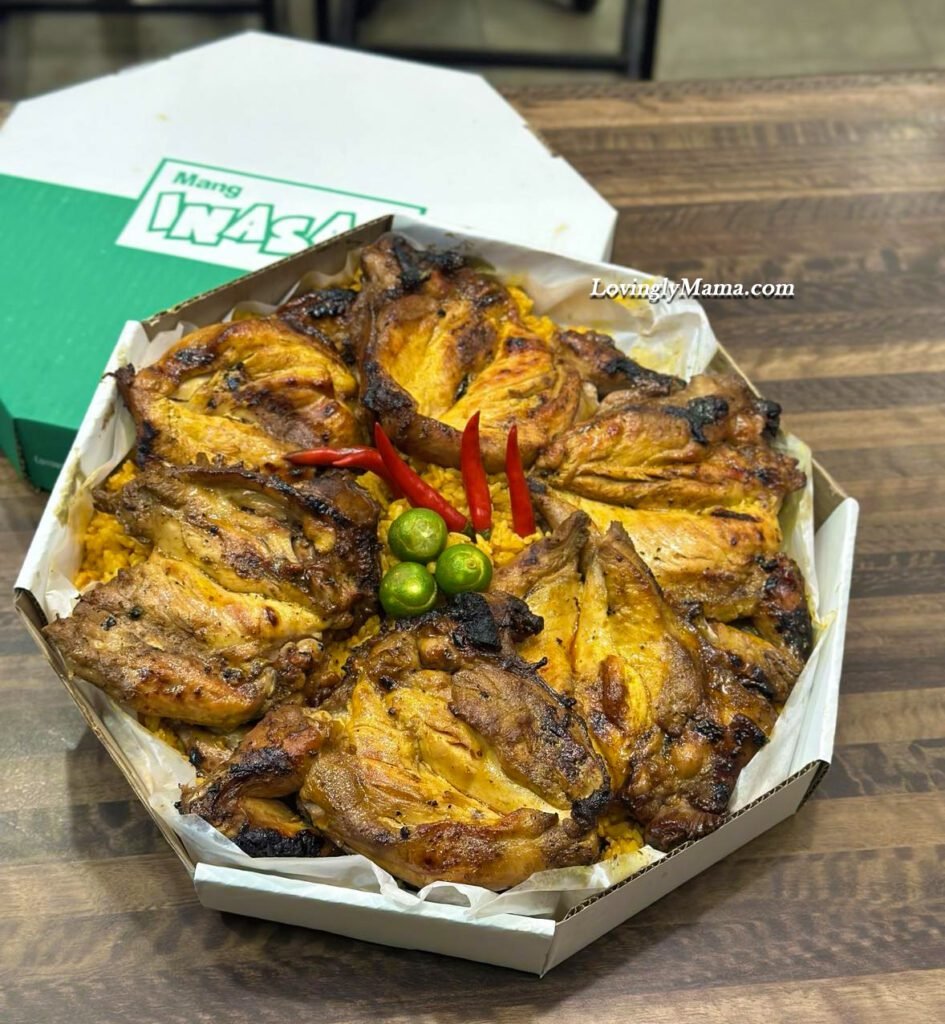 You can opt to have the meals with drinks or not. Awesome, isn't it? This is especially beneficial for families like us who prefer to drink water with our meals. We do have soda and iced tea from time to time, but if we can, we choose to go au naturel. Heheh The less sugar intake, the better, so said my Mama-in-law. So we reserve the sugar from the Extra Creamy Halo-Halo or the yummy Crema de Leche!
Celebrating our Birthdays with Mang Inasal Fiesta Meals
A few months ago, fellow Bacolod blogger Sunshine and I celebrated our birthdays together with the Negrense Blogging Society, Inc. (NBSI) members at Mang Inasal – SM City Bacolod branch. Our birthdays are just one day apart so we thought it would be nice to celebrate it together with our friends.
It was simply wonderful. We didn't have to rent space or function room. We just reserved a long table. The good was ample for all of us! While we opted not to have unli-rice, the well-seasoned java rice that came with the Fiesta Meals is more than enough. And I think that the serving is good enough even for those with big appetites!
The fiesta meals are pleasantly arranged in a cardboard box, which is biodegradable. So appealing! It is sanitary and carefully packed, and with its presentation, you don't have to re-plate it if you order it for takeout to bring to potlucks or gatherings with family and friends. It's so convenient!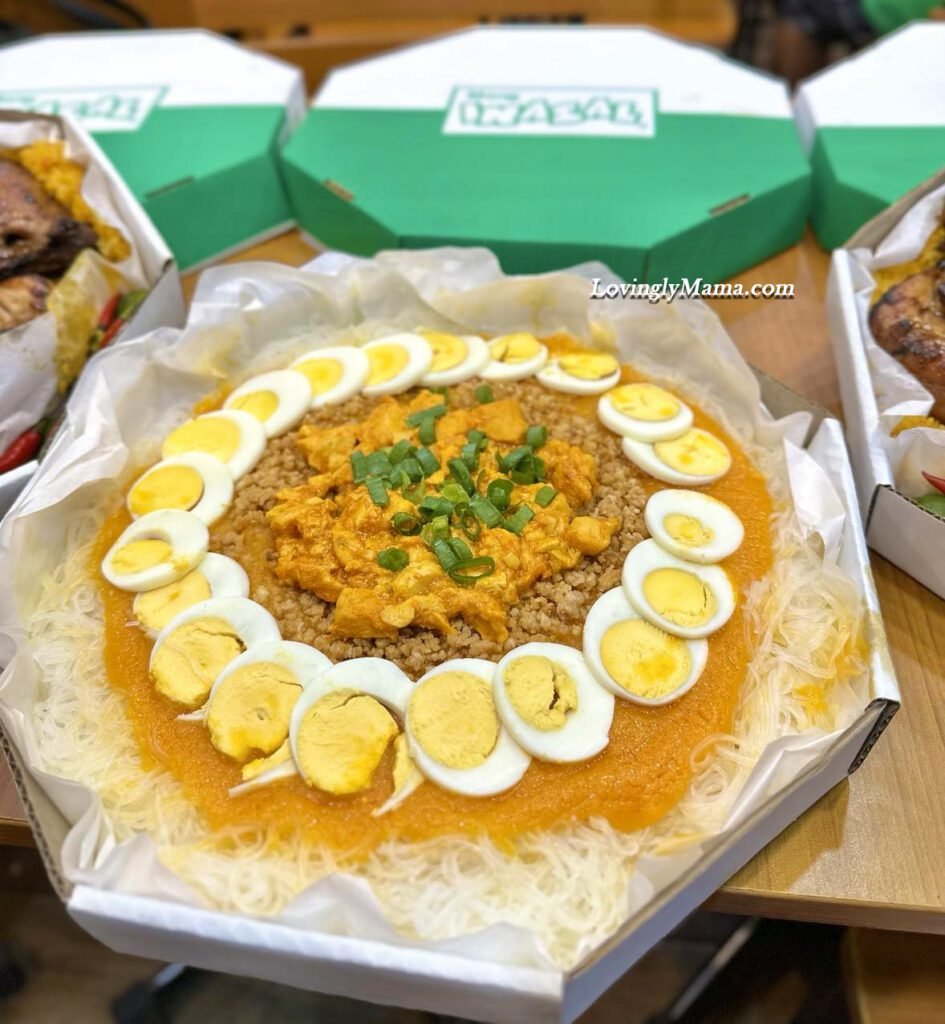 Rediscovering Mang Inasal Ihaw-Sarap Meals
We had several Paa and Pecho as well Palabok meals that everyone thoroughly enjoyed. Our friends admitted that it had been a while since they ate at Mang Inasal so they were happy that they did.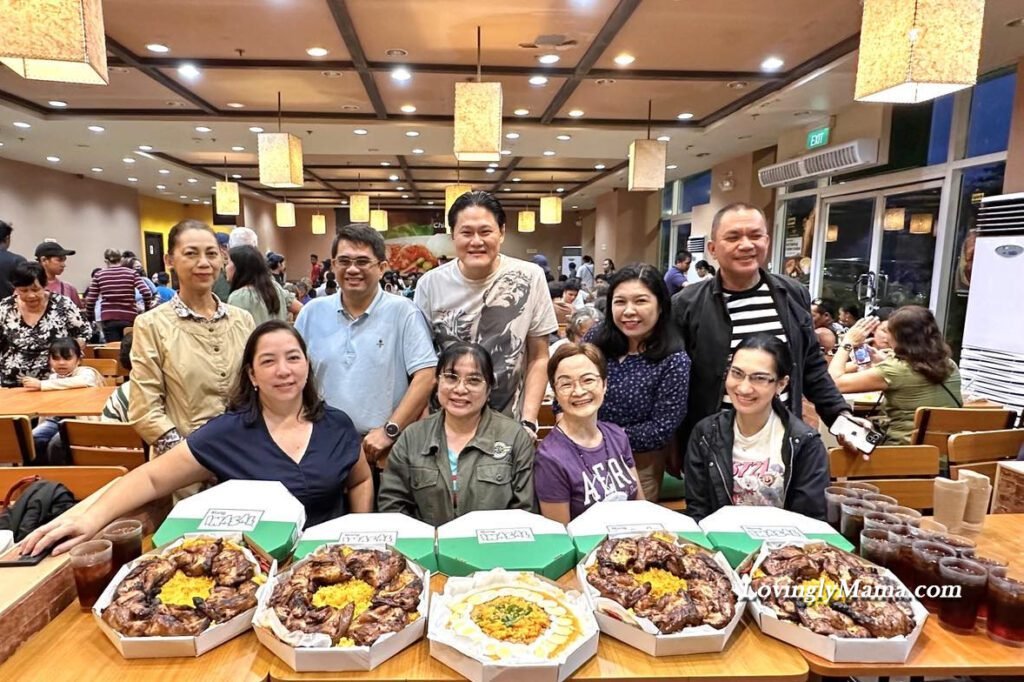 Our joint birthday celebration was also attended by SM Bacolod Mall Manager Julia Javellana, who rediscovered the joys of eating the ihaw-sarap meals at Mang Inasal herself. She said she was happy to be with us because she truly relished her dinner.
How about you? Have you dined at or ordered for takeout from Mang Inasal lately? On its 20th year, Mang Inasal has so many promos that change every two weeks, just so they can celebrate with the Filipino family daily over freshly grilled dishes that's just perfect for everyone's taste.
And this Christmas, enjoy the Mang Inasal Fiesta Meals at all your get-togethers! It will surely be a sumptuous and filling hit! Plus, it's so affordable that it won't hurt your family budget. Kaya go na! And don't forget the extra creamy halo-halo so everybody is happy.
Please follow and like us: