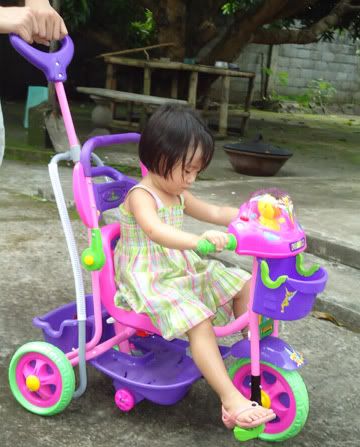 Learning to ride a bike is considered a rite of passage among many; imagine your first taste of freedom as you flew out of your parents hands, leaving their proud, gleaming faces far behind. Remember, also, the struggles and challenges you faced, as every hurdle seemed impossible and each triumph was something to delight in; teaching your child to ride a bike allows you to relive the same sense of fulfillment, just on the other side of the spokes. To assist parents just like you, and to ensure the safety of everyone involved, http://99bikes.com.au have collated a few handy tips and tricks to ensure your child feels safe, secure and excited, every time.
Begin By Teaching Your Child To Balance
Balance is an essential component to life, not just aboard a new bicycle, but in everything we do. Before you sink into philosophy and draw parallels between your floundering, laughing kid and the universal ponderance of every day humanity, draw your attention to the surface they're currently negotiating. Is it hard? Rough? Strewn with rocks and debris? Ouch! Part of learning to balance one's bike is feeling confident and unafraid to fall (within reason); starting off on an unforgiving path or road leaves no room for error.
Start from the seat position, is it lowered enough so both feet are flat on the ground? Check.
Are you choosing to use training wheels until your child gets the hang of this new, uncontrollable sensation? Check.
Have you selected a grassy, gentle downhill slope to start? Check.
You're balance ready!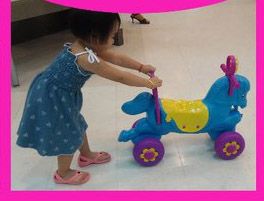 Resist Holding The Bike To Steady Your Child
Once your child's helmet is strapped firmly on, assist your child in lifting their feet an inch off the ground, and push them along for a couple of feet. Let the bike go and remind your child to place their feet on the ground if they need to stop. Because the bike will coast slowly, this will give your child a surge of confidence. Continue this until your child feels comfortable coasting without being tempted to brake at the sign of the first wobble.
Teach Your Child How To Pedal
Have you removed the pedals in preparation for your balance based syllabus? It's time to reattach them! Let your child place their feet firmly on the pedals one at a time and simply coast down along the grass. Don't forget to explain the importance of correct footwear, as nothing can be more painful than falling off bare foot! After several trial runs, help your child to pedal as they roll. Rinse, practice and repeat until your child feels comfortable enough to have the seat raised by small increments, then try a few more coasting runs. This time you can shake things up by teaching them how to break and when, and make sure they are able to steady themselves if they move to fall.
Time For A Bike Ride!
As soon as your child feels comfortable enough with their cycling skills, it's time to take them on longer bike rides. Show them how to keep pace, and take them to different places to get them comfortable with the changes of terrain. Your child will become more confident once they are able to go from a flat surface to a hard surface without difficulty.
Learning to ride a bike can be a challenge for many children, but with parental guidance and words of confidence, it can become a lifelong skill they can teach to their own children in the future.