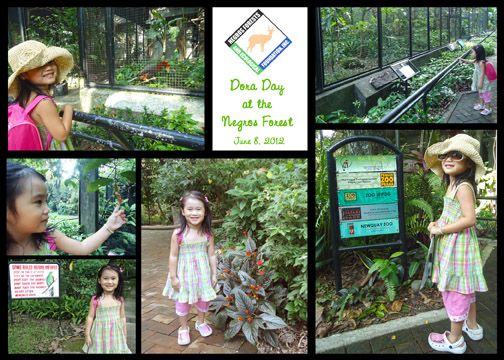 When we say Negros Forest here in Bacolod City, what we mean by that the is Negros Forests and Ecological Foundation Inc. or NFEFI, a conservation effort in order to preserve the forests of Negros Occidental, Philippines as well as the endemic species that thrive there.
We were supposed to go to the Negros Museum that afternoon for an educational tour but since the weather was so good, we ended up at the Negros Forest instead because Dindin just preferred the animals. So I guess we will do the museum tour next week. For now, we will continue with our outdoor adventure that we started at the Granada Ecopark. 😀
With a cap, backpack and map on hand, Dindin must have felt like Dora the Explorer as she explored each cage. She had playful encounters with the Visayan warty pig, the eagle owls that she thought were "talking and loving," as well as the Tarictic Hornbill that flew in front of the cage and seemed to interact with Dindin.
It was great afternoon for Mama and Dindin to spend in the outdoors. And the Negros Forest is a great place to visit. It is not so big and it is not a zoo so even if the animals are in big cages, it is like a jungle inside their cage because the administrators try as much as possible to duplicate the animals' habitat.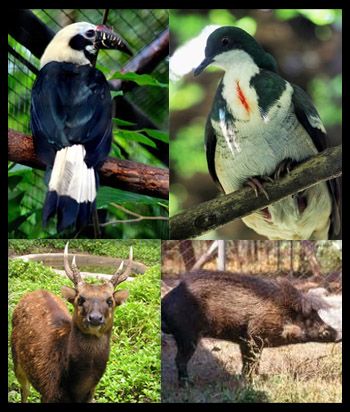 When visiting places like these, just make sure to apply a thick layer of mosquito repellent because there are really so many flying around. Even with my precaution, Dindin got three bites!
If you would like to support the Negros Forests conservation efforts in any way, do contact them at Negros Forests and Ecological Foundation, Inc., South Capitol Road, Bacolod City, Philippines 6100. Tel: +63 34 433 9234.